As a South African woman with expertise in resolving issues surrounding the Child Support Grant, I am excited to provide you with a comprehensive guide to help you navigate the process. With this resource, you will be able to understand the Child Support Grant's purpose, requirements, application process, and more.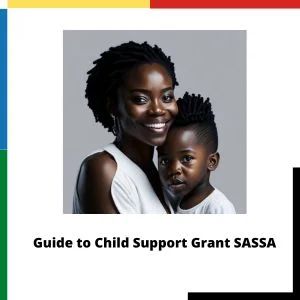 Overview of the Child Support Grant
Purpose and Eligibility
The Child Support Grant is a financial assistance program provided by the South African government to help primary caregivers of children under 18 years old from lower-income households. A primary caregiver can be a parent, grandparent, or any individual over 16 years old responsible for the child's care. Each caregiver can receive grants for up to 6 non-biological or non-legal children.
Payment Details and Amounts
As of 1 April 2023, the basic Children Grant is R500 per child, per month, increasing to R510 from 1 October 2023. The top-up Child Support Grant, introduced on 1 June 2022, provides an additional R250 per child, per month for orphans, bringing the total grant to R750 per child, per month.
Child Support Grant Requirements for Applying
Information on the requirements to successfully apply for a Child support grant.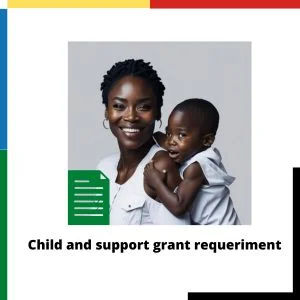 Citizenship and Residency Criteria
Applicants must be South African citizens, permanent residents, or refugees. Both the applicant and the child must reside in South Africa.
Age and Primary Caregiver Criteria
The child must be under 18 years old and attending school if of school-going age. The applicant must be the primary caregiver, not receiving any payment for the child's care, and not have the child residing in a state institution.
Income and Means Test
Applicants must meet the means test requirements. Single applicants' annual income must not exceed R60,000, while married applicants' combined income must not exceed R120,000 (as of 1 April 2023).
if you meet Child Support Grant Requirements, you can start applying now
Sassa Child support Grant Application Process
Follow the application procedure to obtain the correct result for your financial aid..
Visiting a SASSA Office or Applying Online
To apply for the grant, visit your nearest SASSA office or apply online through the SASSA services website. If you cannot visit the office, a family member or friend may apply on your behalf with a doctor's note explaining your absence.
Required Documents and Supporting Evidence
When applying, bring original or certified copies of the following documents:
Child's birth certificate
Applicant's South African Identity Document
Spouse's South African Identity Document (if married)
Proof of household income
Proof of primary caregiver status
Apply this documents for you evidence.
Receiving the Children Grant Support Outcome
Approval, Rejection, and Reassessment Process
SASSA will assess applications within 90 days and notify you in writing of the outcome. If rejected, you can request a reassessment or appeal to the Minister of Social Development.
Payment Methods and Management of the Child Support Grant
Bank Account, Pay Points, and Specific Institutions
The grant can be paid directly into your bank account, collected in cash from approved pay points, or received from specific institutions. You can change your payment method by visiting the Welfare office.
Changing Payment Methods and Grant Collection
If you cannot collect the grant yourself, you may nominate someone to collect it on your behalf. The grant must be collected each month; failure to do so for three consecutive months will result in grant cancellation and require reapplication.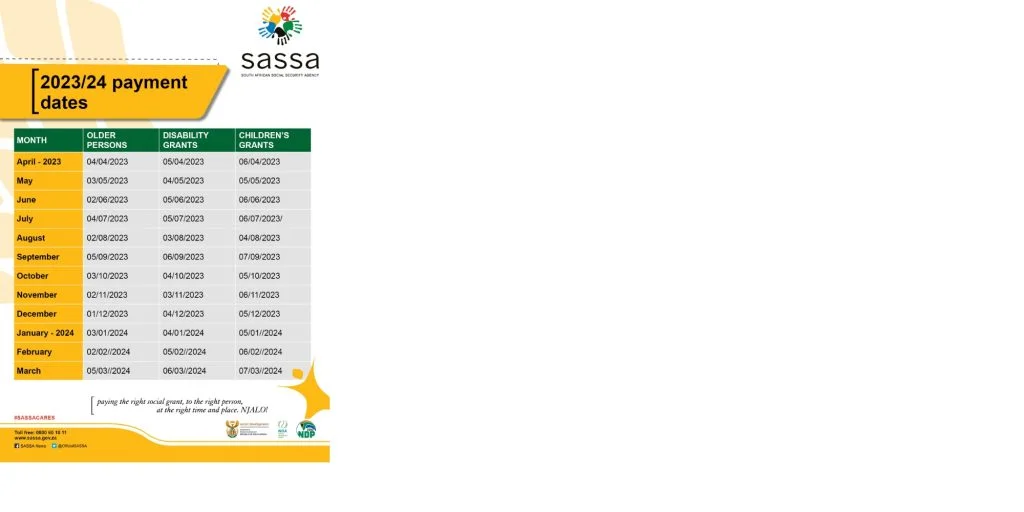 Grant Reviews and Compliance
Periodic Review Process and Notification
Grant applications are reviewed periodically to ensure continued eligibility. You will receive written notification from SASSA three months before the review, outlining the process and what to expect afterward.
Suspension, Restoration, and Cancellation of the Child Support Grant
Your grant may be suspended, restored, or canceled due to various reasons, such as changes in financial circumstances, provision of false information, or the child no longer residing in South Africa. If your grant is suspended, you can apply for restoration within 90 days of receiving the suspension notice.
Responsibilities of Grant Holders and Fraud Prevention
Updating Personal Information and Reporting Changes
As a grant holder, you are responsible for keeping SASSA updated on any changes in your or the child's personal and financial circumstances. You must also inform SASSA of changes in your physical address or contact details. Failure to do so may result in grant suspension.
SASSA's Stance on Fraudulent Activities
SASSA takes fraud seriously and will not tolerate any fraudulent activities related to the Child Support Grant.
Contacting for Queries and Assistance over Sassa child support grant
Important information on how to contact SASSA authorities assistance.
Toll-Free Call Center, Head Office, and Email
For any queries or concerns, contact SASSA directly through their Toll-Free Call Center at 0800 60 10 11, the Head Office at 012 400 2322, or email at [email protected].
SASSA Offices Across the Country
Find contact details for SASSA offices in your region by visiting the SASSA offices webpage.
By following this comprehensive guide, you'll be well-equipped to understand and navigate the Child Support Grant process in South Africa. With the right information and resources, you can ensure that you're making the most of this essential financial assistance for the children in your care.
In conclusion, the Child Support Grant is an essential government initiative aimed at providing financial assistance to lower-income households in South Africa. By understanding the eligibility criteria, application process, payment methods, and various scenarios that may affect the grant, primary caregivers can make informed decisions to ensure the well-being of the children under their care.
Stay up-to-date with any changes to the Child Support Grant program by regularly visiting the SASSA website and monitoring announcements from the South African government. By staying informed and vigilant, you can navigate the Child Support Grant process confidently and ensure a better future for the children you care for.
Remember that SASSA is available to assist with any queries or concerns you may have regarding the Child Support Grant. Don't hesitate to reach out to them via their Toll-Free Call Center, Head Office, email, or visit a local SASSA office for personalized assistance.
Together, we can make a positive impact on the lives of South Africa's children by utilizing the Child Support Grant effectively and responsibly.
Article GUIDE: "The Ultimate Guide to the Child Support Grant in South Africa (Updated April 2023)"
References:
South African Social Security Agency (SASSA) – Official Website
SASSA Child Support Grant – Application Process
SASSA Contact Information – Offices and Phone Numbers
For more information and updates, please contact SASSA directly:
Date of last update: April 26, 2023 Expert Author: [Your Name], South African Women's Advocate and Child Support Grant Specialist